Fujimori Mito
Kanji
藤森 水都
Romaji
Fujimori Mito
English
Mito Fujimori
Statistics
Age
14
Gender
Female
Grade
2nd year of middle school (presumed)
Blood Type
A
Height
152 cm
Favorite Food
Soba
Birthday
July 7
Status
Deceased
Family
Unnamed Mother
Unnamed Father
Unnamed Grandmother
Unnamed Grandfather
First Appearance
Debut
Shiratori Utano is a Hero
Voice Actress/Actor
Japanese Voice
Naganawa Maria
English Voice
N/A
Fujimori Mito (藤森 水都, Fujimori Mito?) is a character in Shiratori Utano is a Hero and is Utano's best friend and Miko.
Mito awoke as a miko during the beginning vertex attacks in Suwa, and it is assumed she guided Utano to her whip to destroy the vertex.
Mito is a fair-skinned teenager who is slightly under average height. Her hair is only limited to her head with one large section draping down the middle. She also seems to have chocolate shaded eyes and hair with a choker as well. As a Miko, she wears a white haori and long red dress. As a civilian, she wears her normal school uniform or a regular jacket and jeans.
Mito is very reserved and quiet for the most part. She is also portrayed as being very timid but also caring. She cares greatly for her friends. It seems she gets jealous when Utano gets along with Wakaba.
As a miko, she can hear the voice of God but not verbal speakings. She sees oracles in the form of stars and symbols and it is up to her to decipher their meaning. From the oracle, she can predict a vertex' numbers, their strength and guide her fellow friend Utano to her divine whip.
Her great friend and the hero of Suwa as she is Miko. Mito can get jealous of Wakaba when she is getting along with Utano. Utano and Mito share the same feeling of caring about each other. Mito carried on a conversation to encourage Utano she'd have everyone eat her vegetables even in their last battle. She admires Utano greatly as well. They were once recommended as birthday gifts to each other in A Sparkling Bouquet.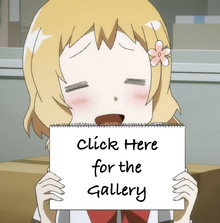 Community content is available under
CC-BY-SA
unless otherwise noted.