Akihara Sekka
Kanji
秋原 雪花
Romaji
Akihara Sekka
English
Sekka Akihara
Statistics
Age
14
Gender
Female
Grade
2nd Year Junior High Student
Blood Type
A
Height
157 cm
Favorite Food
Ramen
Birthday
January 18
Status
Deceased
Family
N/A
First Appearance
Debut
Bouquet of Brilliance
Voice Actress/Actor
Japanese Voice
Senbongi Sayaka
English Voice
N/A
Akihara Sekka (秋原 雪花, Akihara Sekka?) is a Hero from the Christian Era who fought around the Kamui Kotan near the Asahikawa city in the Hokkaido prefecture.
Sekka as a civilian normally just wears the normal spring and winter uniform of her school in Hokkaido.
In her hero outfit, it looks like the outfit of an ancient daimyo in Japanese culture. Her sleeves represent that of the shoulder pads of the daimyo clothing but draped down. She seems to have a black leotard with lilac purple accents. She has two ribbons secured onto a belt on her leotard. She also wears gloves that have white bands. Her dress extends down to calves level. Her socks extend to her knees that are white at the top and her shoes are presumed to be like Inubouzaki Fuu's high heels.
With a bright an sociable personality, this 2nd year middleschooler has a lot of friends. Behind that inextinguishable smile, however, is a clever, calculating and manipulative person.
She claims to have a relaxed personality, however, her strength made Inubouzaki Fuu question her definition of relaxed. She also was against working in a team before a solo hero like herself, Utano convinced her. It also took her a while to get used to the cheery attitude of the heroes.
Sekka is, at heart, a coward who often thinks of herself before others, especially during her time in Asahikawa. She considered survival to be the most important thing.
Sekka was looking at historical landmarks on a mountain when the Vertex invaded. She met a small kamuy named Kosinpu, and was given her hero powers. Sekka protected Hokkaido and was well respected by the survivors. Whenever somebody cried out for help, she was there.
Despite this, she was a coward, and had a secret cave with hidden stocks of food saved up for when she had to run.
Eventually, Sekka was unable to save the corrupt leader of the survivors, Oikawa, and some others due to the sheer amount of enemies there were. She chose to sacrifice him and focus on protecting everyone else.
The Vertex hordes grew larger, and Sekka ran to her cave and holed herself up in fear. But after Kosinpu's urging, she returned to the city as a Hero.
Her weapon is a fanciful spear, specifically a Ryo Shinogi Yari. It can be used much like Nogi Sonoko's but more offensive as it can be thrown from far distances. However, if it comes to it she can fight with it like a normal spear.
Sekka has also stated that her hearing has gotten better after becoming a Hero, and could hear most conversations inside other houses if she stood in front of them.
In Bouquet of Brilliance, Sekka has the ability to use Kosinpu as a Trump Card which grants her a gauntlet and a (chain-like) retractable spear. She can summon spears onto the field.
She is equipped with a fox-like spirit named Keizobou, according to Sekka it is able to communicate with her telepathically and is assumed to be the first spirit, it is able to inform her of new events like the treaty of the local kami with the Shinju to help reclaim Shikoku.
A fellow solo hero like herself, in the game Sekka was against working in a team in the first place but soon was convinced by Utano that it was fun and lessened the workload.
Sekka originally used words that would not describe her trying to the fullest such as going into the vertex battle saying "Let's try a little." This behavior was soon scolded by Wakaba, but she apologized with the latter also apologizing saying it was easily misinterpretable.
She was from the AD era and plausibly perished during the explosion of the first Leo Vertex, if not earlier.
During the Vertex invasion, Sekka lost both of her parents.
Sekka lived in Asahikawa, Hokkaido.
Kosinpu is a spirit told about in the legends of Sakhalin and Hokkaido Ainu. Depending on the region it can be also called Kosinpuu or Kosinpui. They're animals that attach to humans of other sex and possess them, in Hokkaido foxes and other forest animals of this sort are called Iwakosinpu (iwa meaning mountain), and along the Okhotsk Sea coast and in Sakhalin orcas and other sea creatures of this sort are called Rurukosinpu (ruru meaning wave). The Rurukosinpu are alike to what the mainland Japan calls mermaids. When they show themselves, they appear to be otherworldly beauties. When one haunts a person, it does all sorts of evil things to them, and anyone who gets haunted by one will inevitably die in the span of few years. According to Ainu beliefs, when a person's mind goes awry it's either because they got cursed by someone or are possessed by an evil spirit. The Kosinpu, along with Pauchi Kamuy that controls lust, is one of those evil spirits that madness is attributed to. According to one legend, there was once a woman possessed by a Rurukosinpu that kept singing "Come to the sea, come to the sea" invitingly in a voice sweet like the sound of the tide, but her face was blank and expressionless. However, there are times when a Kosinpu becomes a Turenpe (guardian spirit) of a man they like, and as their guardian spirit they lead them to good fortune.
Sekka's flower is Petunia (ペチュニア). Judging from her SSR card titled (in hanatokoba) "Feeling Hesitation", her flower is most likely the Blue Petunia.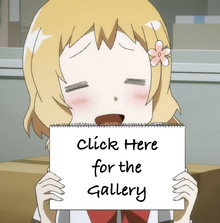 Community content is available under
CC-BY-SA
unless otherwise noted.